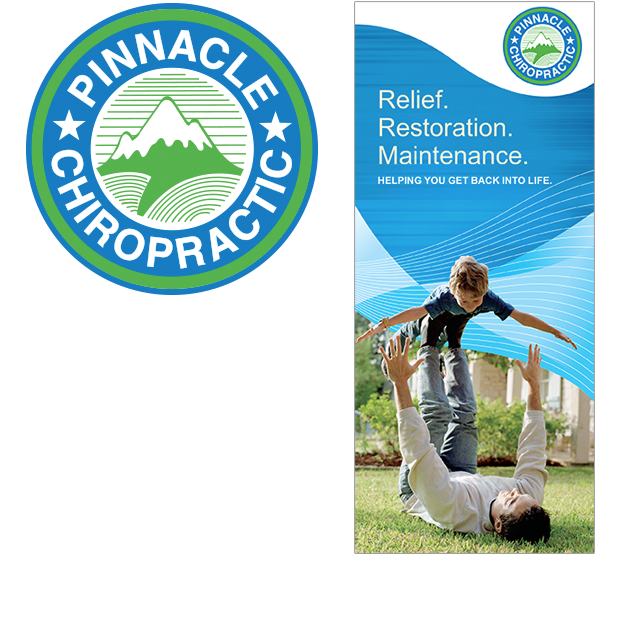 Pinnacle Chiropractic
As a new business, Pinnacle was looking for a professional and appealing look and feel that would appeal to their target market and help them stand out in a crowded field.
Our logo and marketing collateral gave them the clean, professional feel they were looking for, and tied into the branding they'd already established in their office.
As always, Creative Minds understands the needs of a new business, developing the materials they need to start out well, without breaking the bank.