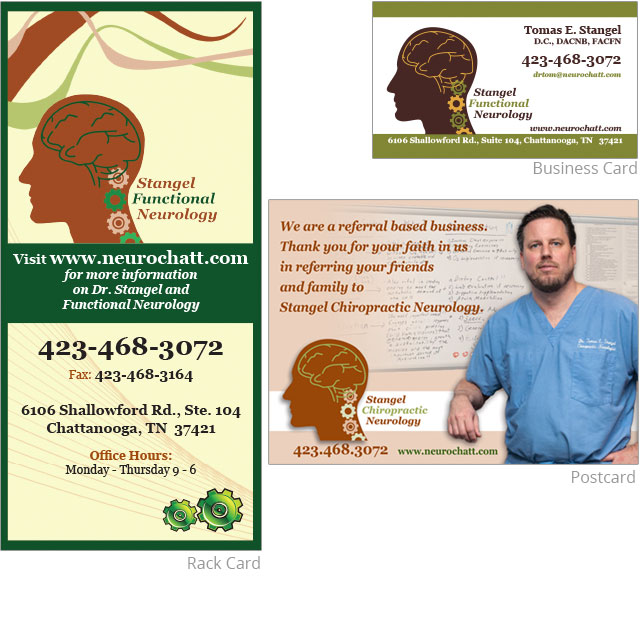 Stangel Functional Neurology
We've been partners with Dr. Tom Stangel from the very beginning, working with him to create a logo that reflects his unique business, and then developing business collateral, marketing materials and presentation templates to carry his message creatively and effectively.
As part of our initial discussions with Tom, we helped him to focus on goals, target, and message. Our relationships with our clients are built on working with them to determine the best way for them to communicate their message.