Our business relies on referrals, and as President of Creative Minds, I am always happy to pass along a great referral to my clients. The partners listed below are all people I know personally and trust to do excellent work for you, whether you need a web site, PowerPoint information, or assistance making your next conference a success. Please contact the outstanding businesses and let them know you heard about them from Creative Minds. Thank you!
Audience Response Systems
Response Card Systems
I have worked with Arthur Hayes and Michael Floyd of Response Card Systems on several meeting projects. Meetings which feature an interactive element are much more memorable and enjoyable, and the feedback helps you to determine the event's ROI – a valuable tool for follow-up after the event and when planning your next meeting.
Response Card Systems can make any live meeting INTERACTIVE by adding questions right into your existing Power Point presentation. They supply your audience with small, credit card size keypads so that they may INSTANTLY respond to you. Results appear IMMEDIATELY in your PowerPoint presentation and all of the data is exported to Word or Excel for your records.
Contact them at 866.431.8756, and visit www.localaudienceresponse.com or www.responsecardsystems.com.
Event Production
Creative Media Services and Destination King
Creative Minds has worked with Creative Media Services and Destination King for several years, and continues to be amazed at the level of service they provide their customers. The success of your event is ensured when you turn it over to experts.
Whether you are planning a meeting for 200 or a conference for 2,000, Creative Media Services and Destination King will manage the entire process for you; from initial concept, to hotel and catering arrangements, attendee registration, entertainment, speaker coordination and all audio/visual requirements. We are your total event solution providers.
Contact Creative Media Services at 501-376-1499 to begin planning your best event ever.
Networking
BNI: Business Networking International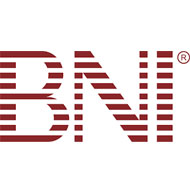 Hate the artificial, superficial feel of most networking opportunities? So did I. I avoided networking for years, until I found BNI. BNI is what networking should be – focused on a Giver's Gain philosophy, which is all about building great relationships rather than simply passing out business cards to near-strangers. It works, period. (And, by the way, it's actually fun!)
BNI is the largest business networking organization in the world. They offer members the opportunity to share ideas, contacts and most importantly, business referrals.
Use the Find a Chapter feature and contact a local BNI Director to see for yourself why BNI has brought businesses together all across the globe for over 24 Years!
I am happy to refer my BNI partners; if you need assistance locating any type of business, feel free to contact us for a personal referral.
PowerPoint
Ellen Finkelstein
Ellen Finkelstein is a recognized expert on PowerPoint and presentation skills, and has written numerous books and articles on those topics. Her Web site,EllenFinkelstein.com, offers free PowerPoint tips, tutorials, techniques, articles, backgrounds and more. I invite you to sign up for her informative (and free) PowerPoint Tips Newsletter at www.ellenfinkelstein.com.
Dave Paradi, MBA
Dave Paradi, MBA is the author of "102 Tips to Communicate More Effectively Using PowerPoint" and "The Visual Slide Revolution", which was selected as one of the Top 10 Business Books of 2008 by The Globe and Mail He is an Adjunct Faculty member at Rush University in Chicago and is the co-author of two "Guide to PowerPoint" MBA-level textbooks. His workshops, books, videos, newsletters and podcasts help presenters communicate more effectively using persuasive PowerPoint presentations. His ideas have been featured in publications around the world. Visit www.thinkoutsidetheslide.com to learn how Dave can help you become a more effective communicator.
Web Design
ten21
We have worked with ten21 on many projects, and I whole-heartedly recommend them for your new web site. Their work is clean, works well, and looks wonderful. ten21 helps small businesses level the playing field and compete on the web. They offer web site design, site maintenance, e-newsletter design & implementation, and more! Visit their web site at ten21.net.
Rebecca was an integral part of helping me develop my business from day one. When I asked her to help me develop the logo for my company, I did not expect her to spend so much time inquiring about my vision and what I wanted. Due to that stellar effort, Rebecca almost nailed down that vision on the very first try with just a few minor tweaks needed thereafter. I literally feel as if Rebecca has been one of the main reasons for the success of my business, as if she were invested in it. She acts as if she is, not only in the beginning stages of her work but whenever I have needed her help anytime thereafter.
Dr. Tom Stangel, Functional Neurologist
Let Us Help You Grow Your Business Creatively, Effectively and Affordably
Need a logo, print materials, trade show booth design or collateral, a custom PowerPoint presentation or a quick presentation facelift? Contact us today and let's discuss your needs and goals and how we can help you succeed!